Joke Love Sky = Kev + Jo Oleksy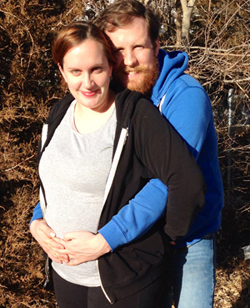 We Got Married!
Nov. 25, 2013
Welcome to our wedding site! The story of Kevin and Jo is as old as love itself. And time. And the Universe.
Back when they were two young whipper-snappers, in 2009, Kevin asked Jo about her collection of hooded sweatshirts and the rest was history.
Well, actually, the rest took four more years. But eventually, in late 2012 they were in /train /love and a blossoming relationship.
Jo proposed to Kevin on World of Warcraft, wielding the special /letsgethitched chat command. Swept up in the sheer romance of it all, the two planned a destination wedding.